WESTWORD'S "BEST OF DENVER" 2019
comida casera
La Chiva brings authentic Colombian recipes to South Denver.
Chef and owner Jorge Aguirre blends traditional Colombian cooking with contemporary style. All items are inspired by the family recipes our family was raised on. On our menu you'll find our versions of traditional Colombian dishes like Bandeja Paisa, hearty stews, tropical juices, and our famous empanadas.
Phone
720.389.9847
Location
1417 S Broadway
Denver CO 80210
Hours
Tu-Th Lunch: 11a–2p
Dinner: 5p-9p
Fri Lunch: 11a–2p
Dinner: 4p-10p
NOW OPEN FOR BREAKFAST ON WEEKENDS!
Sat 8a-10p
Su 8a-5p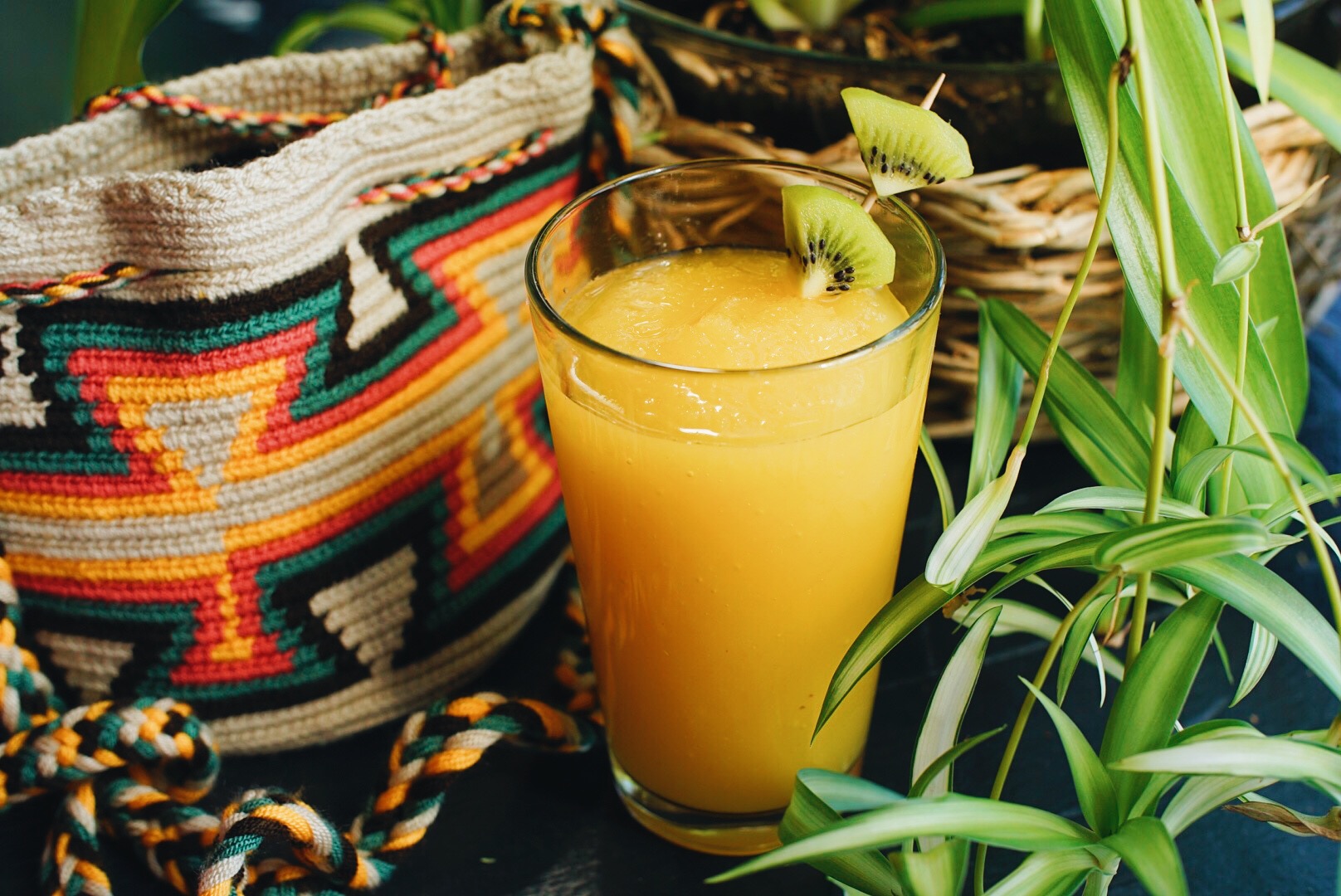 the Food Truck
We fired up our food truck in the summer of 2014, and the rest is a yummy history. La Chiva Food Truck serves the Denver metro area a limited version of the restaurant's menu, including our signature empanadas, Lomito sandwich, and more. The truck is closed in the winter.
Follow us on Facebook & Instagram to keep up with the truck's location day to day.
@lachivacolombian #vivalachiva
DENVER'S BEST COCKTAILS AND WHERE TO FIND THEM
Featured in Westword's Best of Denver 2019 print edition.
The Huracán made with Tingala mixes smooth rum and citrus flavors with the electric buzz of this Brazilian spirit.
An Insider's Guide to Denver's Unofficial Latin American Enclave
5280 Magazine January 2019
"This year-and-a-half-old brick-and-mortar, spawned from the popular food truck of the same name, gives Denverites a cozy, colorful place to enjoy the cuisine of chef-owner Jorge Aguirre's native Colombia—and a full cocktail menu, including shots of bracing, sugar-cane-based "aguardiente," the South American country's de facto national spirit…"
La Chiva - Costillas a la Budweiser
Budweiser Digital August 2018
We created a marinated rib dish with the Budweiser media team for their digital #THISBUDSFORYOU campaign.
Best of Denver 2018
Westword Magazine
"…its central location on South Broadway makes it an easy destination for trying out some of the South American country's signature dishes. You'll leave knowing just a little more about Colombia — that the food is delicious, for example — than when you arrived…"
Best New Cheap Eats 2018
Westword Magazine November 2017
"Colombian cooking experienced a surge in Denver in 2017, and nobody does it better than Jorge Aguirre, who opened La Chiva on South Broadway last summer after several years of serving empanadas, arepas and other specialties out of his food truck."
Trending: Bread Pudding
Southwest Magazine Feb 2018
#4. Colombian flavors shine through in La Chiva's guava bread pudding, made with fruit sourced from South America…"
La Chiva brings Colombian Cooking to S. Broadway
Westword Magazine - June 2017
"Our first taste of La Chiva's Colombian street food came at Civic Center Eats two summers ago, when chef/owner Jorge Aguirre would park his brightly colored truck and hand out light, crispy empanadas made from scratch…"
Restaurant Roll Call
Westword Magazine June 2017
Denver: all the openings and closings for June 2017
Food Truck Fridays
The Denver Post
The Denver Post news team joined us for a live broadcast featuring Chefs Jorge and Carmen.
La Chiva Food Truck Grand Opening
Zagat Summer 2014
"Having been delighted by his empanadas at TheBigWonderful, we're thrilled to hear that Jorge Aguirre is officially launching La Chiva, his Colombian food truck, tonight.."
What to Get at TheBigWonderful
Zagat July 2014
"…Jorge Aguirre's Colombian-style empanadas, which differ from the more familiar Argentine version in that they're made with corn rather than wheat flour and fried rather than baked. The crunchy, herb-flecked shells prove delicious all on their own — though of course they're stuffed with your choice of chicken, beef or veggies."